Equity investors who have been with us from the beginning could recently note 25 years of history for their portfolios, while our first investors in the fund Pareto Aksje Norge will have to wait until next autumn to celebrate their 20th anniversary. It is tempting to have a go at some reflections.
A simple idea
The return for the most patient investor has been good; 10-12 per cent annual return corresponds to a doubling of the investment every six or seven years. That is well below both the Oslo Stock Exchange and the MSCI world index, and very far below the doubling time of a good bank deposit interest rate. Both those who look at statistical calculations and those who have a more practical approach will say that this return has been achieved with a modest risk. In all these years, we have tried to invest in solid, proven companies and stay away from projects with merely a hope of future earnings.
The idea has been simple: With low risk in the portfolio, customers can afford a higher allocation to equities.
Returns come intermittently
Four to five of these years have yielded returns in the range of 45–75 per cent, while in the worst year we had to see the portfolio halve in value. As many as 18 of the 25 years have given a positive return, while seven years have ended with negative figures. And, coincidentally, just as often – 18 of the 25 years have given a return in excess of the Oslo Stock Exchange. With a high "active share", annual deviations from the market returns can be large. The two best years have given around 20 percentage points excess return, while the two worst years have given close to ten percentage points lower return. And this is how we believe it must be, in order to do better than average over time.
Dividends are an important part of the return. For the portfolio, around 40 per cent of the return achieved has come from dividends. Given predictable dividends, a 20 per cent fall in the stock price will lead to a 25 per cent higher dividend yield. This foundation means a lot for both safety and long term returns.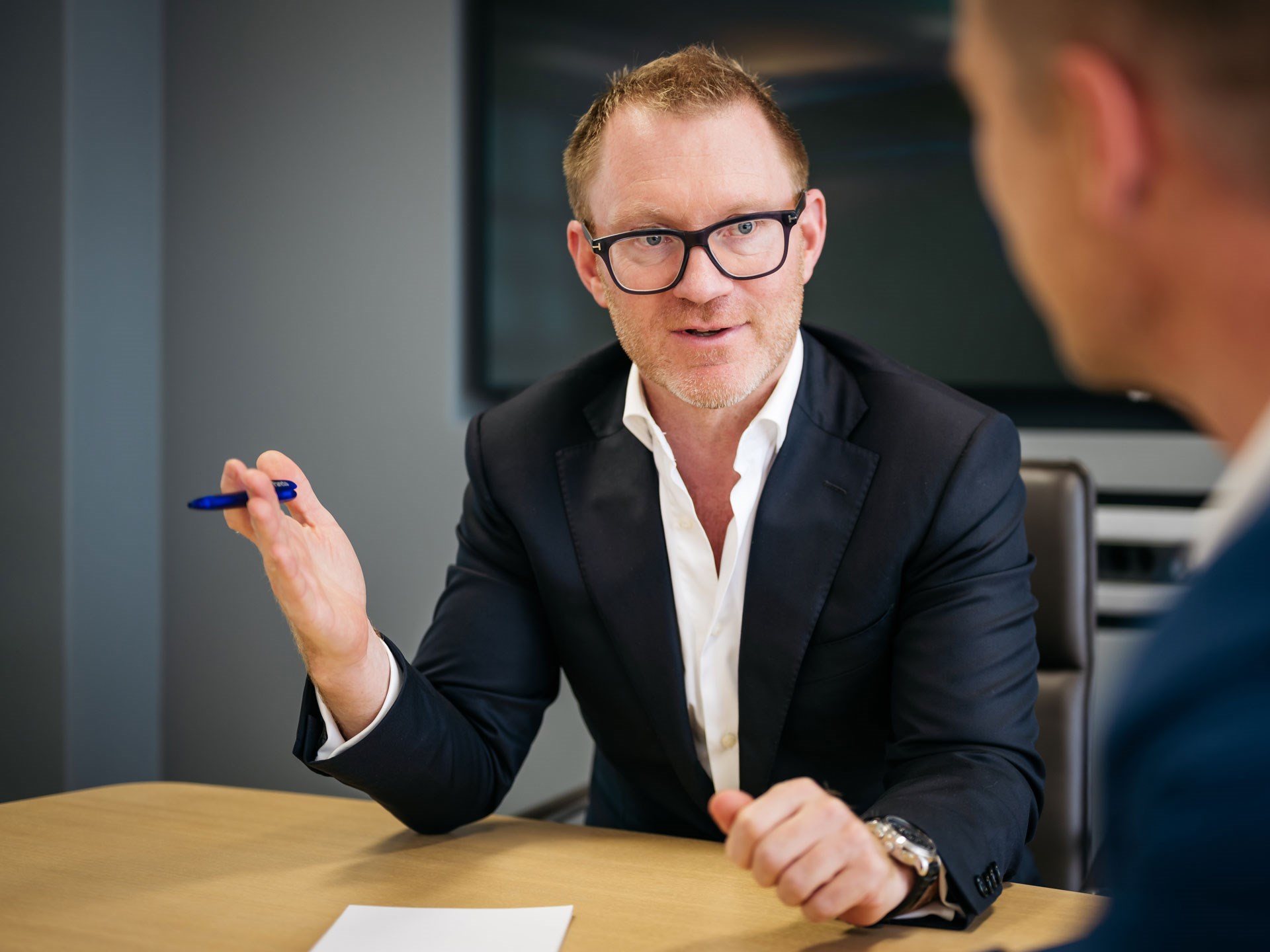 Debt makes us cautious
We make, and have made, some mistakes. The biggest mistakes are undoubtedly related to the companies' balance sheets. What in a normal market looks like manageable debt, is not as manageable in a failing market. Several such reminders have led to us being more cautious about debt than we have ever been.
Furthermore, as a value investor, it is easy to conclude that a company is too expensive. Sometimes, though, it is worth paying a little extra for a brilliant company. Especially with interest rates at present levels, what previously felt like an excessively high price may not be so bad.
Periods of turmoil
The portfolio must be purchased at attractive key figures. Although market timing is an ever so difficult job, one goes a long way looking at company fundamentals. In our portfolio history, we have four or five periods of real turmoil. We experienced it during the Asian crisis in 1998. We noted three difficult years from 2000 to early 2003, after the IT bubble. We all remember the financial crisis in 2008, we struggled again in 2011, and for us, the oil downturn towards the end of 2015 was tough.
On all these occasions, the pricing of the portfolio was pushed down to very low levels, and at the end of these years we were able to buy the portfolio at, or below, book values. Not unexpectedly, the next few years yielded formidable portfolio returns. For the weakest three-year period, the portfolio rose by 50 per cent, and the best three-year period yielded well over 200 per cent.
Today's key figures are very interesting. With robust balances and expectations of a significant increase in return on equity after this aberrant year, we see pricing on a par with previous thunderstorm periods. While the portfolio traded at 85 per cent of the book equity in March, we can now buy the portfolio at around book values.
It remains to be seen, then, whether history will repeat itself over the next three years.
Portfolio management team Norwegian equities